Arthur C. Clarke
Sir Arthur Charles Clarke CBE FRAS (16 December 1917 – 19 March 2008) was one of the great SF writers, known to many even outside the genre and the inventor of several of the SF tropes that abound in books and stories - from space elevators to mining the asteroid belt. He also 'invented' the ideas behind some of the great technological achievements of modern times, most notably the idea of geostationary communication satellites. Clearly a bit of a visionary, Clarke, along with Heinlein and Asimov, made up the 'Big Three' of SF. He wrote some of the best SF short stories early in his career, he wrote the film treatment (and then novel) for Stanley Kubrick's 2001: A Space Odyssey and also wrote some of my favourite novels in the genre.

Born in Somerset in the UK in 1917, Clarke got the SF bug in 1928, reading the November issue of Amazing that year and falling for the genre. He went on to join the Junior Astronomical Society as a teenager. He served in the Air Force during WWII, involved in early-warning radar, and following the war he went to King's College London and obtained a 'first' in mathematics and physics. In 1956 he moved to Sri Lanka where he lived until his death at 91.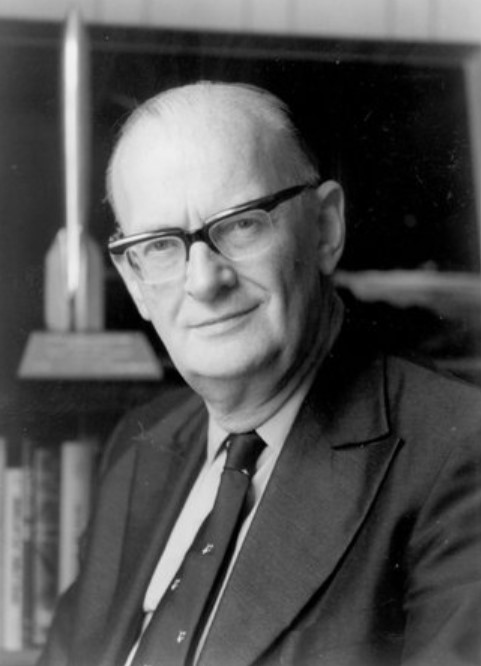 Arthur C. Clarke's "Laws" and Quotes
Clarke provided the world with numerous famous and useable quotes. The first three below are not exactly quotes but are Clarke's three 'laws', which he proposed. The third law is by far the most well known:

Clarke's 1st Law : When a distinguished but elderly scientist states that something is possible, he is almost certainly right. When he states that something is impossible, he is very probably wrong.
Clarke's 2nd Law: The only way of discovering the limits of the possible is to venture a little way past them into the impossible
Clarke's 3rd Law: Any sufficiently advanced technology is indistinguishable from magic

Other Quotes
Two possibilities exist: either we are alone in the Universe or we are not. Both are equally terrifying.
I don't believe in astrology; I'm a Sagittarius and we're skeptical.
This is the first age that's ever paid much attention to the future, which is a little ironic since we may not have one.
The moment when one first meets a great work of art has an impact that can never again be recaptured.
Never attribute to malevolence what is merely due to incompetence.
The greatest tragedy in mankind's entire history may be the hijacking of morality by religion.