Harry Harrison
Harry Harrison was a popular figure in the SF world, much appreciated for his wit and amiable manner by his peers, as well as by his many readers. Although born in the USA (Stamford, 1925) he spent much of his life living in the UK and Ireland. He founded the Irish SF Association and was co-President of the Birmingham SF Society, along with his friend Brian Aldiss. Harrison served in the US Army Air Force in WWII (gunsight technician and sharpshooter). He moved to Ireland in the 1970's, where he learnt esperanto, and became Hon. President of the Irish Esperanto Society. At other times he also lived in Mexico, Denmark and England (retiring to Brighton for the last ten years of his life after the death of his second wife). Harrison died in 2012.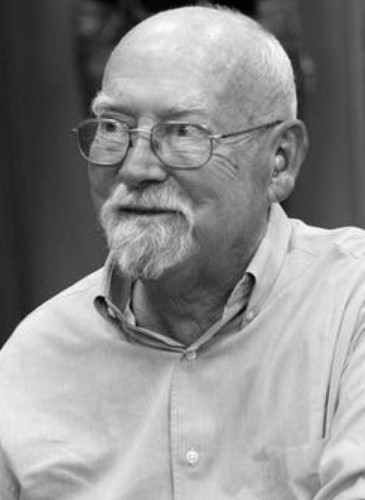 Harry Harrison was awarded the SFWA Grand Master Award, in 2009

"Birth control doesn't mean no children. It just means that people have a choice how they want to live. Like rutting, unthinking, breeding animals—or like reasoning creatures. Will a married couple have one, two or three children—whatever number will keep the world population steady and provide a full life of opportunity for everyone? Or will they have four, five or six, unthinking and uncaring, and raise them in hunger and cold and misery? Like that world out there,"
― a quotation from this highly regarded 1966 novel Make Room! Make Room!, of considerable relevance today.