Jack McDevitt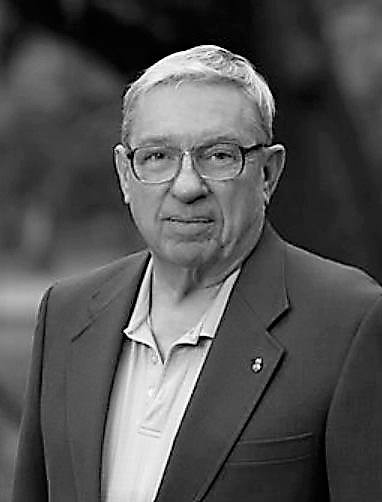 Jack McDevitt (b. April 14, 1935) is a super SF writer who's novels have frequently explored first-contact with alien races as well as ancient archeology of long lost aliens (xenoarcheology). His novels particularly have been nominated for a huge number of Nebula Awards.

Jack first published short fiction in 1981 (The Emerson Effect, in The Twilight Zone Magazine) and over the next few years published other short fiction until he published the excellent novella Voice in the Dark, in Asimov's Science Fiction, in 1986. This was an extract from The Hercules Text, his first novel (also 1986). Since then, Jack has, to date, published 24 novels and over 80 short stories.

While he has written numerous non-series standalone novels, McDevitt is probably most famous for two ongoing series of books that feature recurring characters: The Alex Benedict series (8 novels so far) and the Priscilla Hutchins series (also 8 books to date).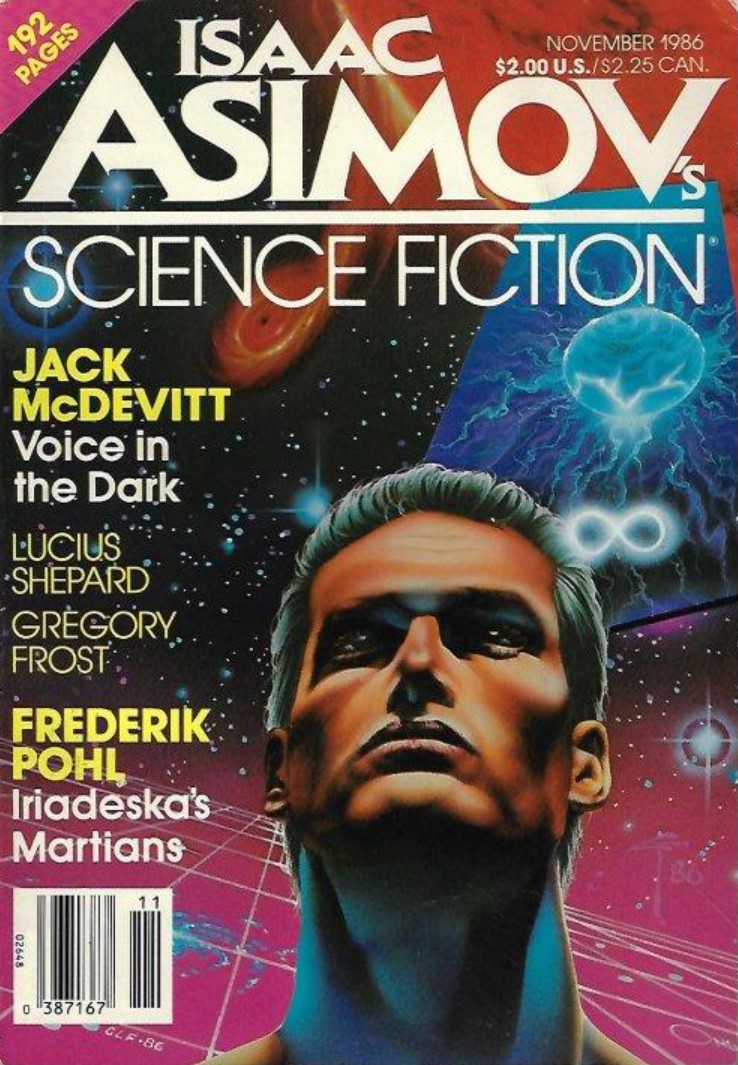 Major Awards and Award Nominations

1984 Nebula Award Nomination - Cryptic (Short Story)
1987 Locus Award Winner - The Hercules Text (Novel)
1989 Hugo Award Nomination - The Fort Moxie Branch (Short Story)
1989 Nebula Award Nomination - The Fort Moxie Branch (Short Story)
1996 Nebula Award Nomination - The Engines of God (Novel)
1997 Arthur C. Clarke Award Finalist - The Engines of God (Novel)
1997 Hugo Award Runner-Up - Time Travelers Never Die (Novella)
1997 Nebula Award Nomination - Time Travelers Never Die (Novella)
1998 Nebula Award Nomination - Ancient Shores (Novel)
1999 Nebula Award Nomination - Moonfall (Novel)
2000 Nebula Award Nomination - Good Intentions (Novelette)
2000 Phoenix Award Winner
2001 Nebula Award Nomination - Infinity Beach (Novel)
2002 Hugo Award Nomination - Deepsix (Novel)
2002 Nebula Award Nomination - Deepsix (Novel)
2003 Nebula Award Nomination - Nothing Ever Happens in Rock City (Short Story)
2004 Nebula Award Nomination - Chindi (Novel)
2004 Campbell Memorial Award Winner - Omega (Novel)
2005 Nebula Award Nomination - Omega (Novel)
2006 Nebula Award Nomination - Polaris (Novel)
2007 Nebula Award Winner - Seeker (Novel)
2007 Nebula Award Nomination - Henry James, This One's for You (Short Story)
2008 Nebula Award Nomination - Odyssey (Novel)
2009 Nebula Award Nomination - Cauldron (Novel)
2011 Nebula Award Nomination - Echo (Novel)
2012 Nebula Award Nomination - Firebird (Novel)
2015 Nebula Award Nomination - Coming Home (Novel)
2015 Robert A. Heinlein Award Winner